Fred Thomas Resort
Fred Thomas Resort is a northern Wisconsin premier family and fishing vacation choice for the ultimate "up north" getaway! Situated on the shore of Big Lake Chetac in Northwest Wisconsin, Fred Thomas Resort brings you comfort and hospitality. Our impeccable accommodations and peaceful surroundings combine to create the perfect northwoods vacation experience. Choose from cozy lakefront cabins and condo units that are ideal for families, couples and fishermen. Featuring fully equipped kitchens, large screened porches, wifi and cable TV, you'll find everything you need! Spend a day fishing on the lake where the Bass and game fishing is excellent and the pan fishing is unexcelled, or head out to the nearby casinos, or visit the Fishing Hall of Fame in Hayward.

It was the early 1900's and Fred Thomas was living the life that young boys dream of. He was playing professional baseball. Fred was batting at pitches thrown by Walter Johnson and hoping his line drives would get by the glove of Ty Cobb. His teammates were the likes of Everett Scott, Harry Hooper and Babe Ruth.

Fred Thomas was playing third base with the Boston Red Sox. The highlight of his career was in 1918, when he helped Boston win the World Series against the Chicago Cubs. When Fred retired from Baseball in 1924, he knew where he was headed. He, his wife, and small sons were off to the wilderness of northern Wisconsin to build their dream -- a resort on Big Lake Chetac.

From a primitive beginning with no roads, electricity or running water, Fred and his wife, Connie, built a modern-day resort. Fred and Connie were determined to offer the best and the slogan "Perpetually New" has stood as a reminder to that commitment.

The Thomas family continues the management in the Fred Thomas tradition of "Perpetually New". This concept of continually upgrading the resort's facilities has ensured beautiful and immaculate accommodations that guests come back to enjoy year after year. Vacationers enjoy more than exceptional facilities when choosing our family owned resort. It is the intangible that makes your vacation experience truly special. It is the feeling of warmth and hospitality, that unique place in your heart when you know you have come home.

We invite you to come join our resort family for a memorable Up North vacation where friendly, caring attention shines daily.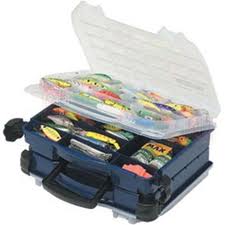 Rates/Additional Info
We now offer discounts on lodging when paid with cash or check. The total bill, including marine rentals and deposits, must be paid by check or cash to qualify for the discount.
For deposits made prior to February 1, a $50 deposit will hold your 2013 reservation. By February 1, the balance of the deposit will be due. We accept cash, checks, VISA, MasterCard and Discover. In case of cancellation after February 1, your deposit, less $100 per-week-reserved booking fee, will be returned to you, provided the unit is re-rented. For reservations made between June 8th and August 9th, if you cancel less than 28 days from the start of your vacation, you are responsible for the remaining payment of the unit reserved, unless the unit is re-rented. All rates subject to 5.5 percent Wisconsin sales tax. Full cottage and marine rental will be charged for the length of time reserved.
Our check-in time is 2:00 p.m. and checkout is 8:30 a.m. You will need to bring kitchen and bath towels; bed linens are provided.
EXTRA PERSON(S) up to unit capacity (unit capacity cannot be exceeded) is $80/week or $20/day. Children 2 and younger stay free, but count toward cottage capacity. Baby beds are available for $15; high chairs are available for free. Please request prior to your arrival.
Our facilities are for our paying guests. Please limit any family/friends day visits at our resort to a one day visit. Any visits exceeding one day will be charged the Extra Person rate.
NO SMOKING ALLOWED IN ANY OF OUR RENTAL UNITS. SORRY, NO PETS OR FIREWORKS ALLOWED.